Direct Mail creative for Wild Horse Pass. The account team supplied the copy and (
only
) the 2 images of the guests. There was a stipulation that both guests had to be shown equally and one couldn't over take the other.  
I'm excited to show this collateral because when it comes to social media I only update my production, automotive or illustration work. When I created the logo for this promo I felt that it properly portrayed me as a designer. It also helped that I grew up on watching In Living Color.  I recreated the "In Living Color" logo and went very mid-century with the treatment for Tommy and David. These classy guys deserved a classy look.
Once the direct mail piece was approved then it was time for
COLLATERAL
! One of my favorite words. 
The pieces coming up are pretty much resizes but they require strong knowledge of print & digital/web. 
Knowleged that comes in handy if you're like me and expected to also produce final, vendore-ready files.
The piece below is the poster which was also re-sized into an 11x14 flyer and a rack card (not pictured).
The next 3 pages are Flash storyboards. These type of resizes are challenging in that they require quick-problem solving. So, I just let the framing evolve.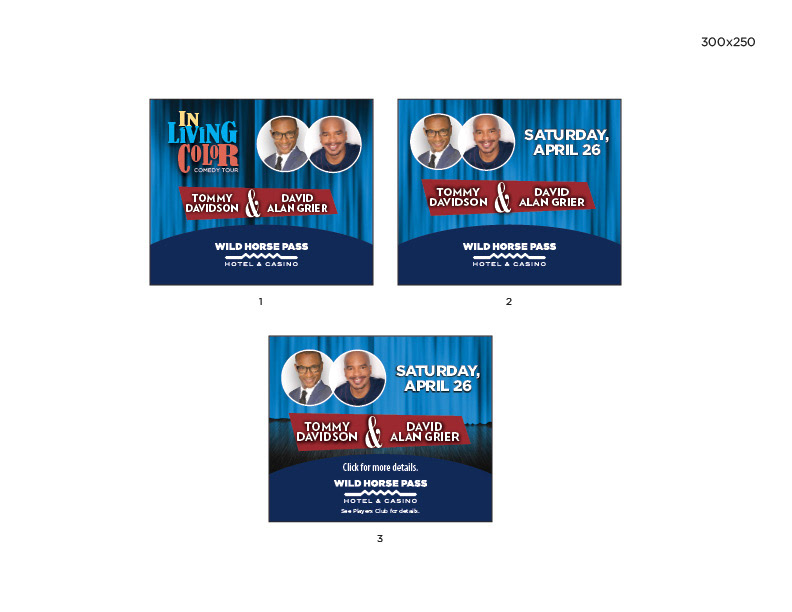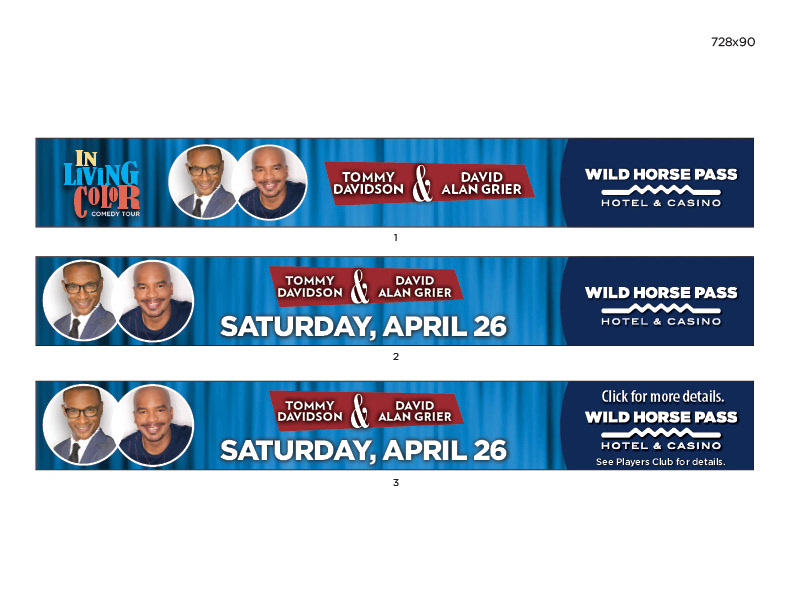 The next few pages wrap-up the collateral and are used for digiatl displays and digital video displays.
And that is just a part of my day-to-day. Thank you for your time and let me know if you have any questions.